Artxea is composed of two houses with separate entrance: First floor and second floor. Each one has 6 places. They have 3 double bedrooms, 2 of them are equipped with two beds and it has a double bed . Kitchen with dishwasher. Dining room with TV. 2 bathrooms, one full and the other with shower and sink. Hairdryer.
Common facilities: 800 m2 green area next to the river, Orchard, BBQ, games room and terrace.
They can be rented together with a maximum capacity of 12 people.
WHERE TO GO
Parque Natural Señorío de Bertiz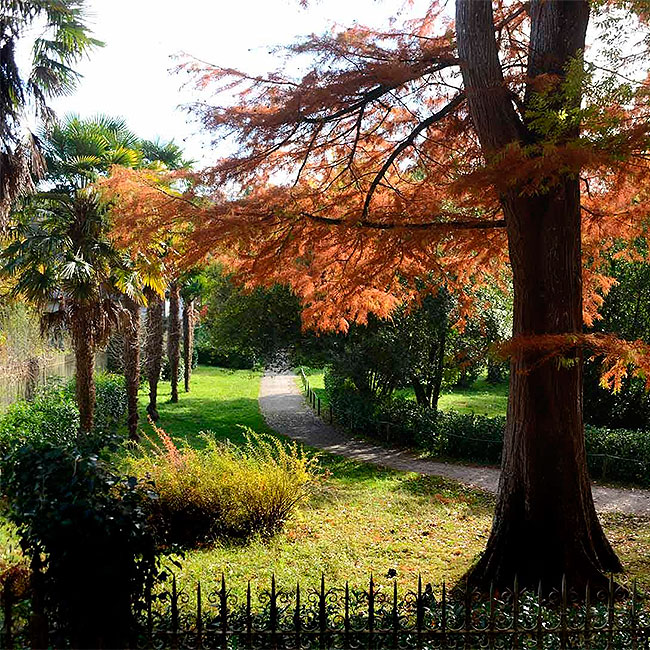 A fabulous botanical garden with blackbirds, squirrels and seven species of woodpeckers stand out in this Natural Park along the western Pyrenees of Navarre next to the river Bidasoa with large trees ...
Molino de Zubieta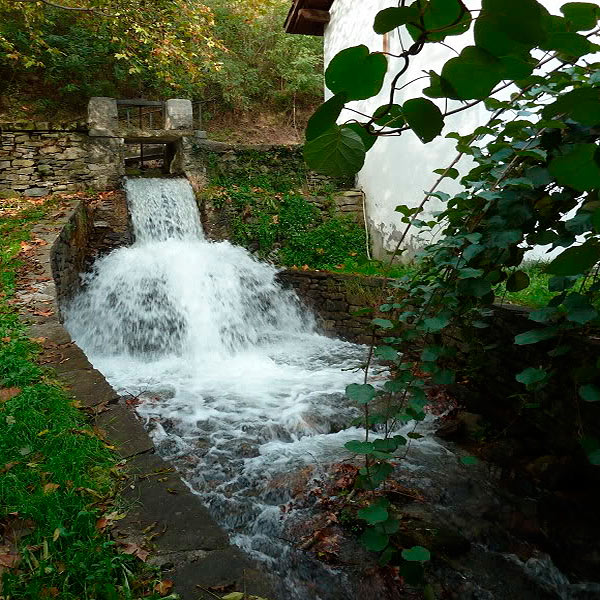 It is one of the places where the time has stopped. It was built in 1785 as a real mill and nowadays is an active eco-museum. Its miller still uses his hands and utensils to grind the wheat and the co...
Cuevas de Zugarramurdi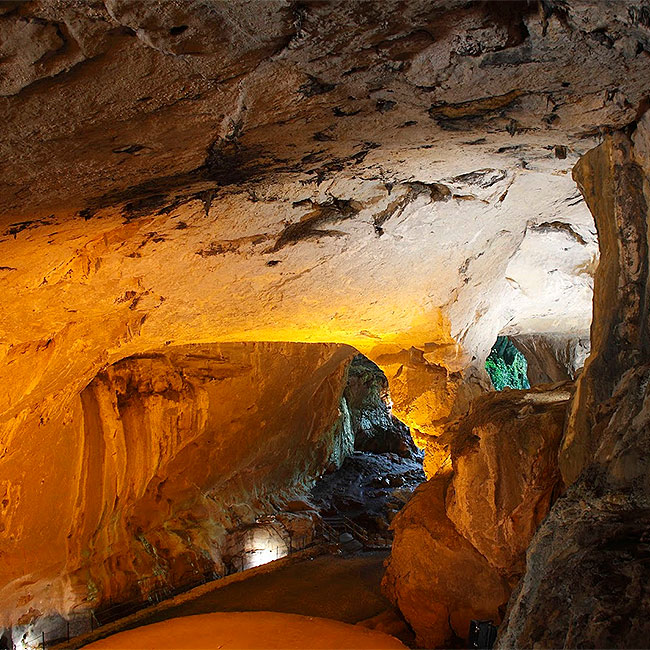 Magic, fantasy and witchcraft have become Zugaramurdi Cave on one unique tourist settlement t 400 meters from the border town with France in the western Pyrenees of Navarre. There is also a Museum of ...
UPCOMING EVENTS
Jornadas Gastronómicas de caza
En Baztan, del 12 de octubre al 30 de noviembre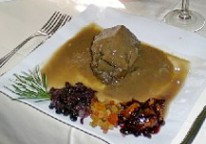 Con la llegada del otoño, la caza se convierte en uno de los principales reclamos del Pirineo Occidental navarro. Aficionados a la práctica de este deporte y amantes de la buena mesa tienen una cita i...
Ferias de Elizondo
En Elizondo, del 26 al 27 de octubre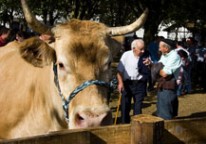 Las Ferias y Mercados que se organizaban periódicamente en numerosas localidades navarras continuaron siendo, hasta comienzos del siglo XX, el principal centro de compra venta de los consumidores. En...
Baserritarren Eguna
En Arantza, 1 de noviembre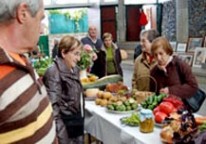 La verde monotonía de los montes del norte de Navarra se rompe con la presencia de enormes casas aisladas entre sí. Son los caseríos. No son sólo casas, también conforman una forma de vida dedicada a ...
ENVIRONMENT´S INFORMATION
Arraioz
Picturesque village from the valley of Baztan, close to the Natural Park of Berlitz and to Elizondo which has all the services. There are three Gunsmith Palaces in the village. The oldest Basque ball game you can see next to the square of Iaxoa. The Parish is Baroque with wakes in the garden and thumbs in the framed porch. Its most peculiar traditional festival is "Erreginak et saratsak" in May, where the little girl-queen of the year is chosen in a curious ritual. The patronal parties are the first Sunday of September.
Tours

* Caves of Urdax and Zugarramurdi.
* Park of Bertiz.
* The lordship of Bertiz.
* Pamplona.
* Oak-tree of Orgi.
* Valle of Ulzama.
* Valley ofBaztán.