Environment´s information
The Valley of Baztan is spread out, wide, surrounded by mountains and splashed by villages, neighborhoods and cottages with its terraces, regattas and cliffs. Every villages from the valley are worth to visit, at least owing to the color and manor of its houses, generally with gable roof and perpendicular facades to the roof that are big in order to protect it from the air and water; the gate is typical and there is also a hallway. But what distinguishes the valley is the big amount of medieval towers and Renaissance and Baroque palaces which were built by American-Spanish or servers of the Court of Madrid that reached a title of nobility. The tourist can visit museums such as the etnographic Jorge Oteiza (Elizondo) or the sculpture museum Santxotena (Arizkun). Likewise, it is worth to bear in mind the waterfall of Xorroxin (Erratzu), the dolmens of Izpegi and the megalithics of Erratzu-Aldudes. The last Northern villages are Urdazubi/Urdax and Zugarramurdi whic are frontier with France; from the first, besides an old monastery of San Salvador and the mill, the caves of Ikaburu or Urdax are worth to visit, located in the road of Zugarramurdi. Of this last population, the best known is its cave, famous for being the place where the Inquisition against the witches of Zugarramurdi takes place. In the West of Arraoiz is the Natural Park of the Manor of Bertiz, a wonderful tourist destination.
Arraioz
Picturesque village from the valley of Baztan, close to the Natural Park of Berlitz and to Elizondo which has all the services. There are three Gunsmith Palaces in the village. The oldest Basque ball game you can see next to the square of Iaxoa. The Parish is Baroque with wakes in the garden and thumbs in the framed porch. Its most peculiar traditional festival is "Erreginak et saratsak" in May, where the little girl-queen of the year is chosen in a curious ritual. The patronal parties are the first Sunday of September.
Tours

* Caves of Urdax and Zugarramurdi.
* Park of Bertiz.
* The lordship of Bertiz.
* Pamplona.
* Oak-tree of Orgi.
* Valle of Ulzama.
* Valley ofBaztán.
WHERE TO GO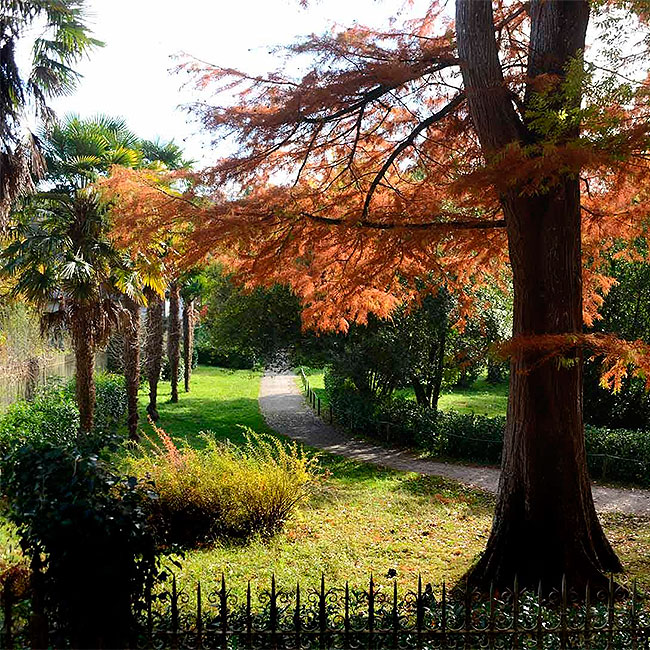 Parque Natural Señorío de Bertiz
Un fabuloso jardín botánico con mirlos, ardillas y siete especies de pájaros carpinteros destaca en este Parque Natural del Pirineo occidental navarro junto al río Bidasoa con árboles de gran porte y ...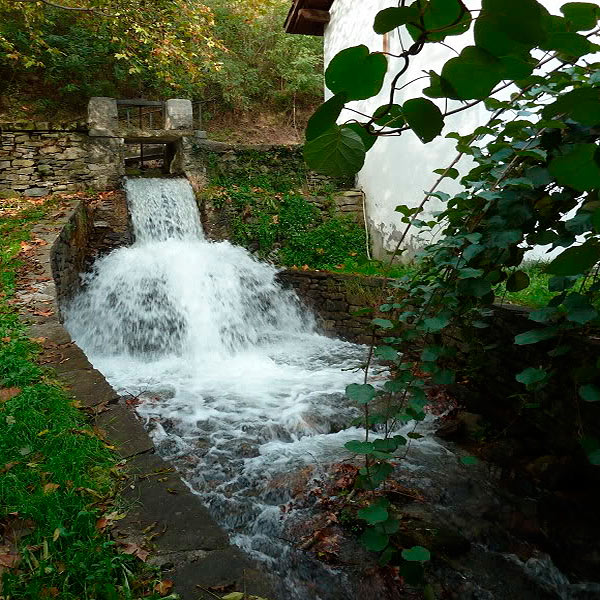 Molino de Zubieta
Es uno de los lugares en los que el tiempo se ha detenido. Se construyó en 1785 como molino real y hoy es ecomuseo activo. Su molinero sigue utilizando sus manos y los aperos de antaño para triturar ...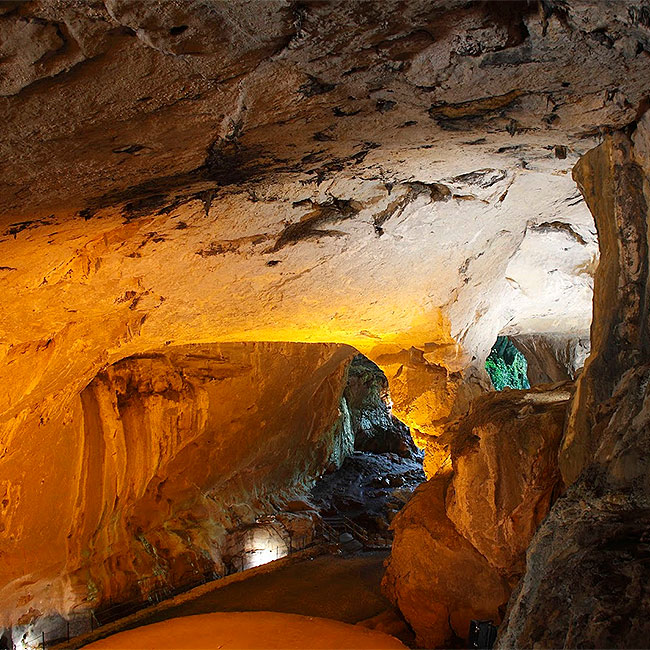 Cuevas de Zugarramurdi
Magia, fantasía y brujería se han convertido la Cueva de Zugarramurdi en un enclave turístico único a 400 metros de este pueblo fronterizo con Francia en el Pirineo occidental navarro. Hay también un ...
UPCOMING EVENTS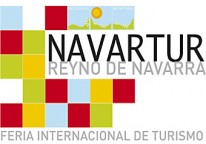 Feria Navartur
En Pamplona, del 22 al 24 de febrero
Navartur Reyno de Navarra, se ha convertido en la Feria de Turismo de mayor interés del Norte de España, y cita obligada entre los viajeros de Navarra y País Vasco y los destinos nacionales e internac...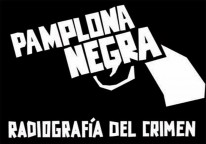 Pamplona Negra
En Pamplona, 22 de febrero
Con esta tercera edición, el festival de novela negra de Pamplona se consolida como uno de los más destacados del Estado. Punto de encuentro entre escritores de género negro (novelistas y guionistas) ...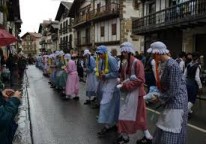 Carnaval de Bera
En Bera, del 23 al 28 de febrero
Hombres y mujeres se intercambian papeles, ellas de pastores y ellos de niñeras. (Domingo comparsa y lunes cuestación por el pueblo y caseríos. Lunes atardecer desfile de carrozas. Jueves gordo, cuest...